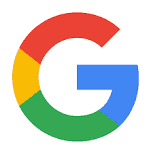 We booked for 3 nights and ended up staying 9 nights. A much needed get away especially with everything going on in this society. We are new campers and was absolutely impressed and glad we chose Bay hide away as our first choice. All the amenities the park has to offer combined with the cleanliness and very attentive owners simply leaves no room for complaints. Highly recommend this park, i believe you will be impressed immediately upon parking. Great location convenient to just about anything. We will definitely be back! Thanks so much for a great first impression on our camping experience validating that we definitely made the right choice. Oh, by the way, loved the walking trails…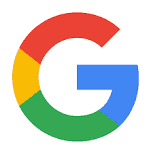 We have stayed at Bay Hide Away twice now. The kids had fun on the playground and the other available activities. The bath house is beautiful since the remodel! The location is a short drive from the beach as well as the Infinity Science Center. We visited both on our last trip. Lea and Randy took great care of us both times We visited and we won't hesitate to book there again.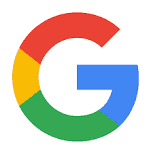 I hate to brag to much because I don't want them to be full every time I want to go but this place is awesome. Far enough out to be quiet and peaceful but still convenient to access everything in area. Easy in and easy out. Great clean facilities for all ages. The owners are very friendly and helpful. Don't know what else you could ask for. Will be back soon.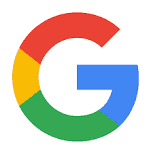 Bay Hide Away RV Park and Campground is a private campground owned by Randy and Lea Taylor. My wife and I have been full timers since our retirement nearly 18 months ago and recently spent our first full snowbird stay here from November 2019 through mid April 2020. Facilities: With less than 50 spaces, this beautiful little park, just 4 miles from beautiful white sand beaches, is tucked away from the roads and surrounded by a mixed forest of hardwood and pines. Walking trails are meticulously maintained and provide a wide variety of walking choices throughout this park. There is a pond surrounded by the trails filled with lily pads that was starting to bloom as we left a week ago. There is even a "contemplation bench" on the edge of the pond perfect for sitting and just taking in the beauty of the surroundings. The RV spaces are of different sizes to accommodate different sized rigs but all are well spaced, extremely level, and very well maintained. Each space has their own fire ring and picnic table. All of the full hookup utilities are in an excellent state of repair and maintenance. Roads are well maintained and ruts or pot holes are quickly filled with gravel and graded when they appear. Aesthetics are important to this park. From the moment you drive in, you are greeted by the very attractive office facility which has a small store of RV essentials and a good selection of shirts and hats sporting the parks' logo. Amenities: Where to start – as I said with regards to the facilities, all of the amenities are meticulously maintained. The park has well priced onsite propane refills. You simply drop off your tank and it is returned to you at your site filled promptly. The laundry and bath facilities are spotless and a pleasure to use. The clubhouse with both indoor and outdoor facilities is amazing! The covered outdoor seating area has a great welcoming fireplace and wonderful ambiance. The pool is very nice with wonderful deck seating, lots of shade umbrellas and very nicely landscaped. The enclosed dog park is a great place to give your pups their off-leash time as well. It's well grassed and maintained and provides a safe and secure place to spend time with your dog(s) any time of day. The WiFi is adequate and is constantly being evaluated for improvements. Just this last year, fiber optic internet was brought into the park and the owners plan to upgrade the service even more this next year. I forgot to mention, you can have your mail forwarded here and they deliver it to your site daily! Experience: Bay Hide Away has the look and feel of a boutique B&B only for RVs. Randy and Lea, the park owners and seasoned RVrs, go above and beyond to make a stay there a true experience. A wide range of activities for nearly all interests are provided from game nights, periodic "steak dinners", pot lucks, craft sessions, weekly Happy Hours, holiday parties and dinners, and frequent tours of the local area for nearly every taste and interest. Signature experiences such as "We meet to eat" at select local restaurants, weekly men's breakfasts and women's lunches provide a great way to get to know your neighbors. It's a rare night that you don't see several folks gathered around fire pits enjoying this place and sharing with others. Randy and Lea are seen daily in their golf cart in the late afternoon and evenings making the rounds to nearly every site sharing news and laughter with the guests that they all know on a first name basis. Randy and Lea have made our stay here the standard to which our stay at other RV parks will be held. Afterthought: COVID-19 was a sobering experience to all of us. Randy and Lea acted quickly and responsibly to shut down activities, manage access to the shower/laundry facilities and to set a standard for social distancing within the park while still checking up on all their guests on a daily basis. They quickly managed reservation changes to accommodate "sheltering in place" for those that needed that support.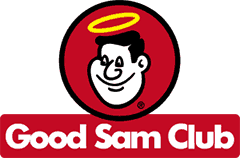 Date of Stay: April, 2019

Overall Rating

Facility Rating

Restroom Rating

Appeal Rating
Wonderful people!! Off the beaten path with plenty of privacy. VERY pet friendly! Clean facilities and grounds. Staff available and visible all the time. Excellent location. We loved it.
Paul and Carol Moore from Good Sam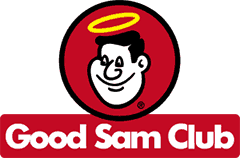 Date of Stay: February, 2019

Overall Rating

Facility Rating
N/A

Appeal Rating

chillyvt from Good Sam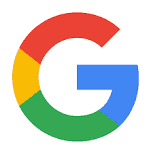 Very nice RV Park, We stayed there a couple of weeks ago. They have a super clean shower/bath house and a really nice laundry facility. We really enjoyed going to the pool and using the community area.
Randy and Lea are great owners . Their team that takes care of the facility are extremely nice and helpful, and that also includes the camp host. We cant wait to get back there so that's why we booked another stay in July. Cant wait to see some of the new upgrades to the park.
Jim/Donna Krebel from Google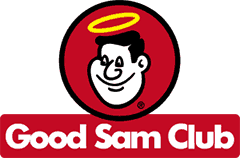 Overall Rating

Facility Rating
N/A

Appeal Rating
Great stopover on our way home. Very friendly staff, clean and well kept park. nice dog run. we will come back.
Ghost48 From Good Sam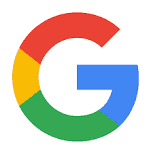 This rv park is far enough away from the hwy to keep it quiet but close enough to get to everything easily. The dog park is really nice, perfect size for the dogs to run around and get their squiggles out. The new owners are constantly making improvements, restrooms and laundry were very clean and it felt safe. In the event of a storm, the bathrooms are a safe spot to wait it out.
Stephanie Goodenough from Google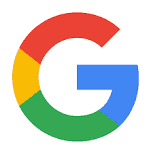 Very nice people they even checked us in 9pm the night we arrived
ben whitman from Google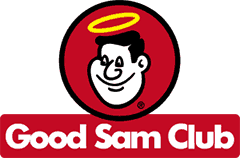 Date of Stay: January, 2019

Overall Rating

Facility Rating

Restroom Rating

Appeal Rating
This campground is clean and well kept. They have great organized activities for the snowbirds. The community club house and attached shelter area with fireplace is really nice to sit around and visit with other campers. The shower house and laundry facilities are about the cleanest I have ever seen.The owners are constantly trying to improve the facilities. The campground is very close to shopping, gulf coast beaches and New Orleans. I plan to come back next winter.
Snowball From Good Sam