Amenities
Level Full Hook Up 30/50 Amp Sites – Pull-Thrus, Back Ins, Pull Ins
Bath House – Heated & AC
Laundry – Heated & A/C
Convenience Store – Ice, Beer, Ice Cream, Snacks, and More
Pavilion With Outdoor Stone Fireplace – Seating For 48+
Swimming Pool
9 Hole Disc Golf Course – Playground – Volleyball – Badminton – Horseshoes – Outdoor Games
Large Off Leash Pet Park
Free Upgraded Wi-Fi
Escort To Site
Table & Fire Rings at Site
Firewood
RV Supplies
Self-Service RV Wash – Ask first – $10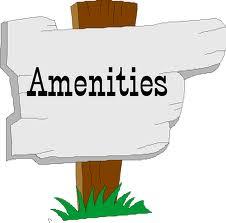 Outdoor Fire Place
Whether in a group or alone, pull up a chair and enjoy our community fireplace. A great place to reminisce with old friends, make new friends or just enjoy the beauty of nature that surrounds you.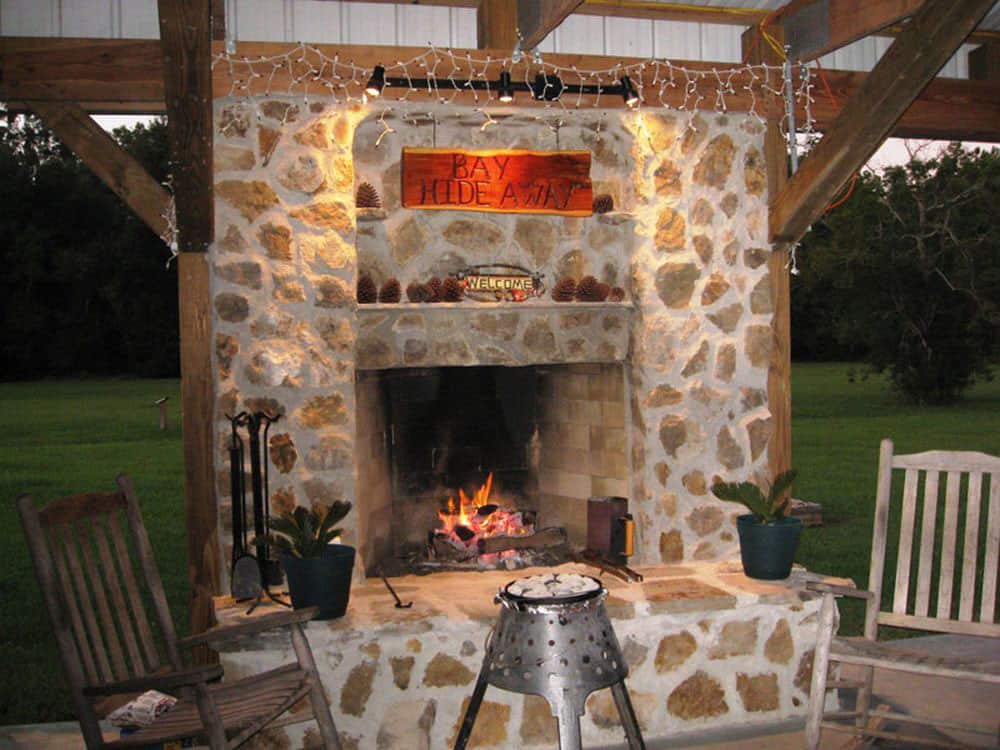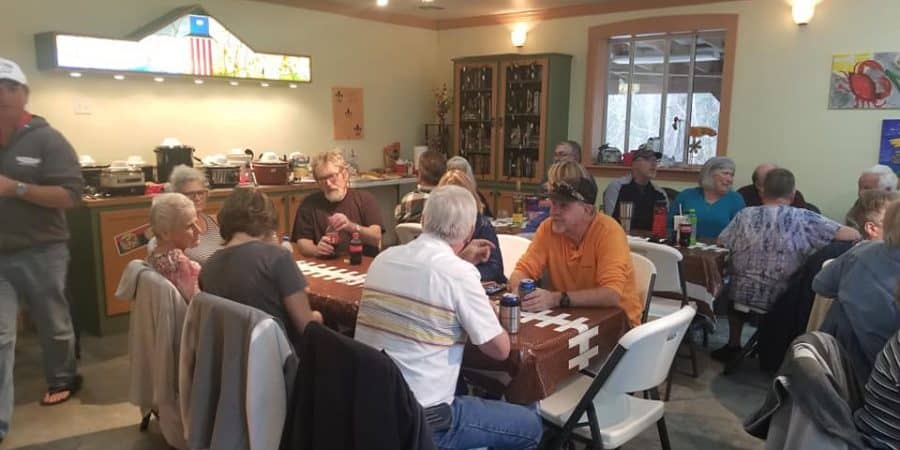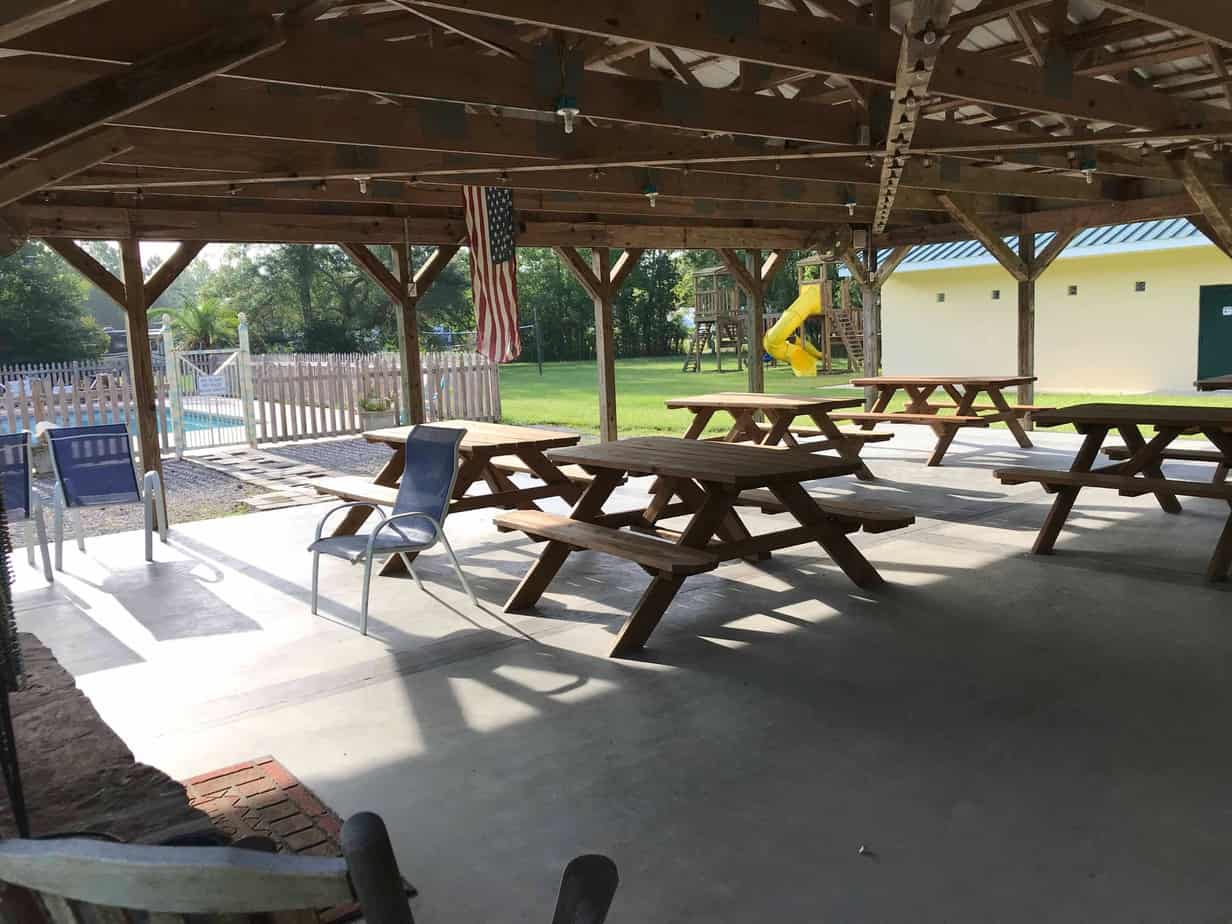 Covered Pavilion
Our covered pavilion boasts a 70" big screen, Direct TV with seating for 48+. We have a library book exchange & board games available. Rallies & groups are welcome. The Pavilion is used extensively for the many planned activities that run throughout our Snowbird season and any other event. It overlooks our pool area and has a stone fireplace. You'll find our giant Jenga game set up andcornhole next to the pavilion.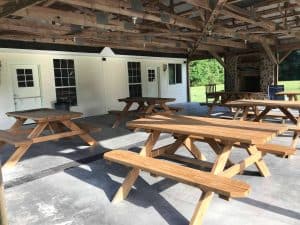 Seats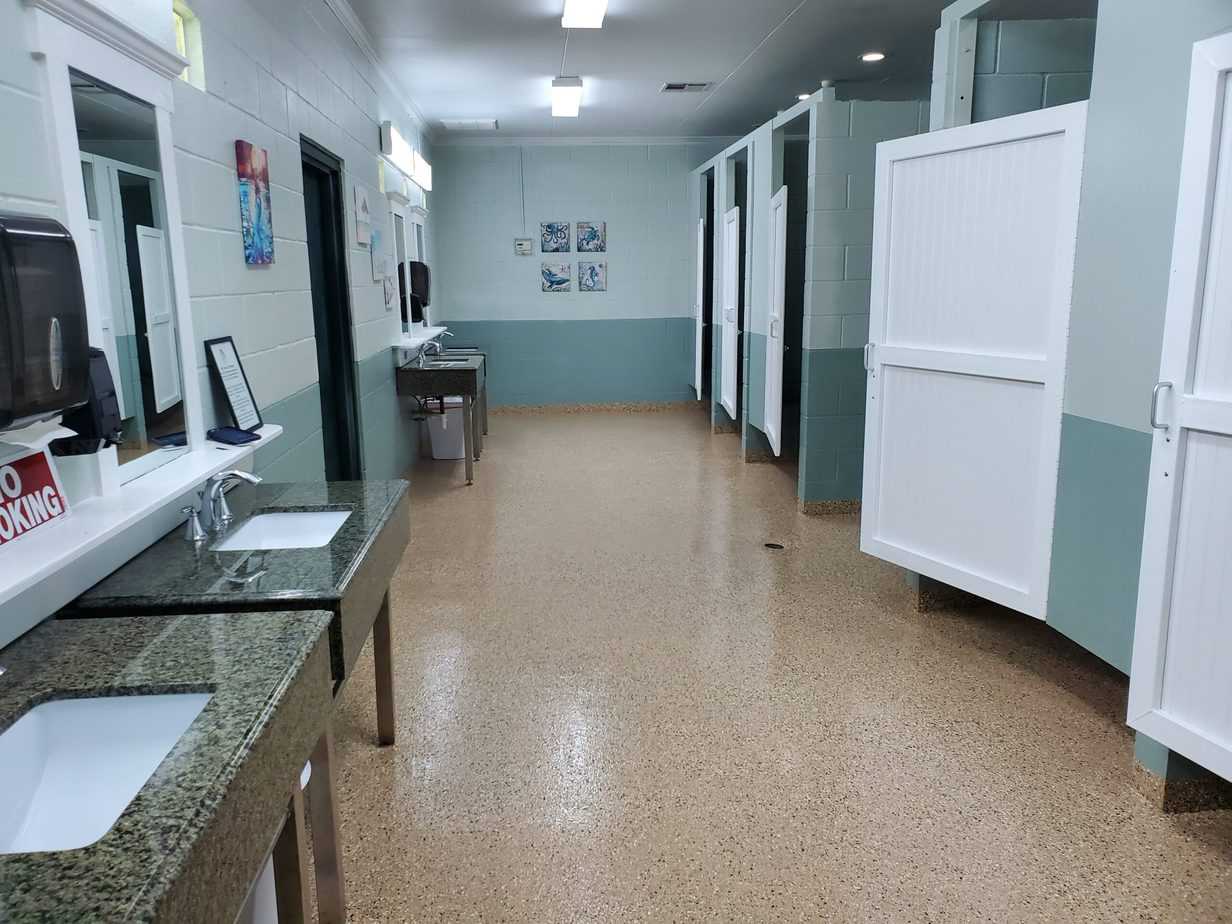 Bath House
We have large bath houses with fresh remodel that are immaculately kept; you won't find cleaner. If you forgot your necessities, we've got you covered with personal products available for purchase in our store.
Laundry
Our coin-op laundry is open 24 hours a day with a folding table, hanging rack for your convenience and the library is located here. Located next to the pavilion and clubhouse, feel free to enjoy those areas while you wait on your laundry to finish. Quarters & detergent available in our store.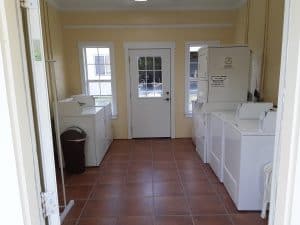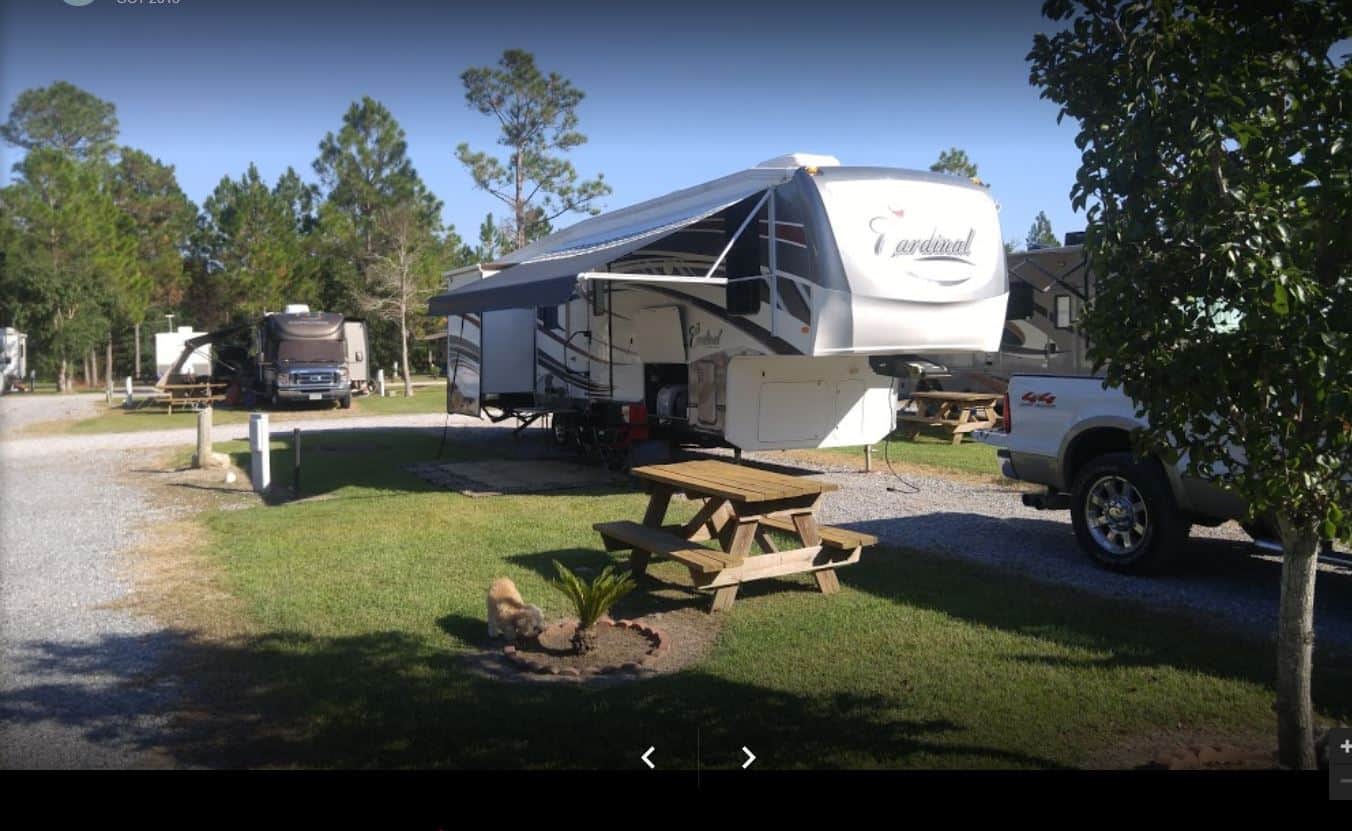 Sites
Full-hook up level sites with table & fire pit. Our sites vary from pull-thru, back-in, pull-in; some shaded, some not.
Campground sites are tucked away in a quiet natural setting.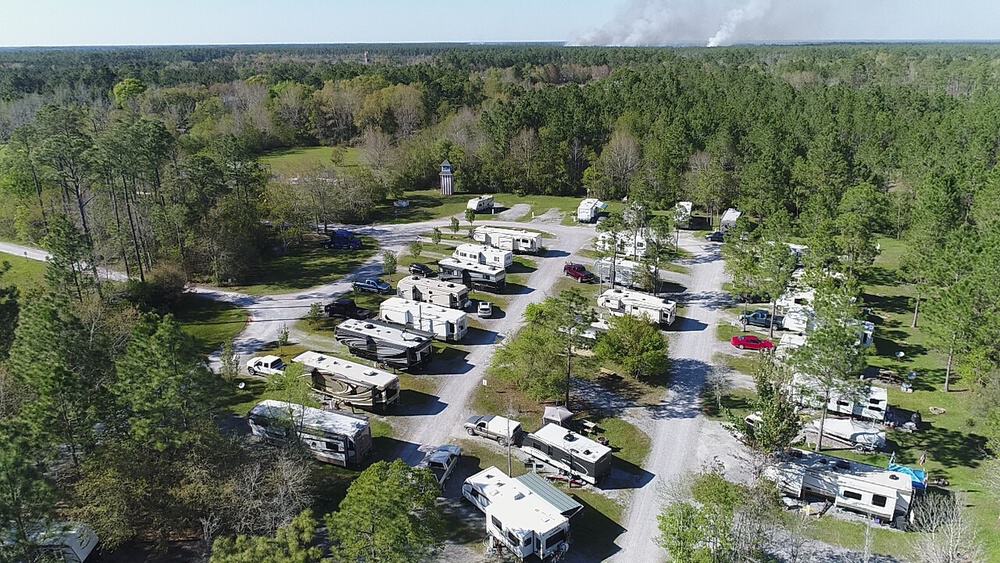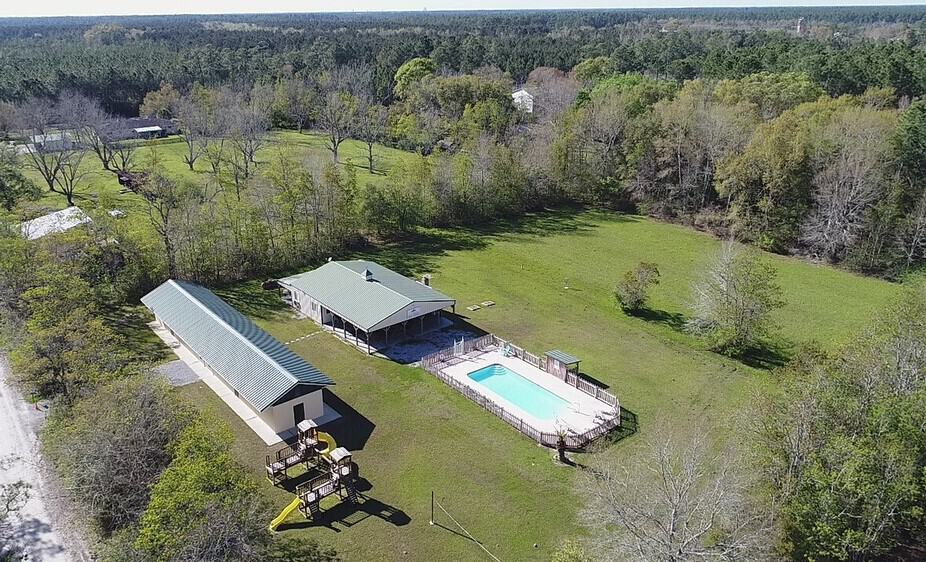 Recreation
Playground, pool, gaga ball, cornhole, badminton & disc golf are all centrally located for you convenience.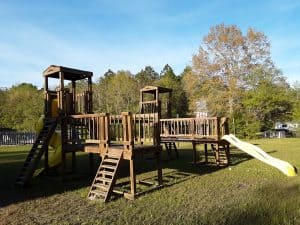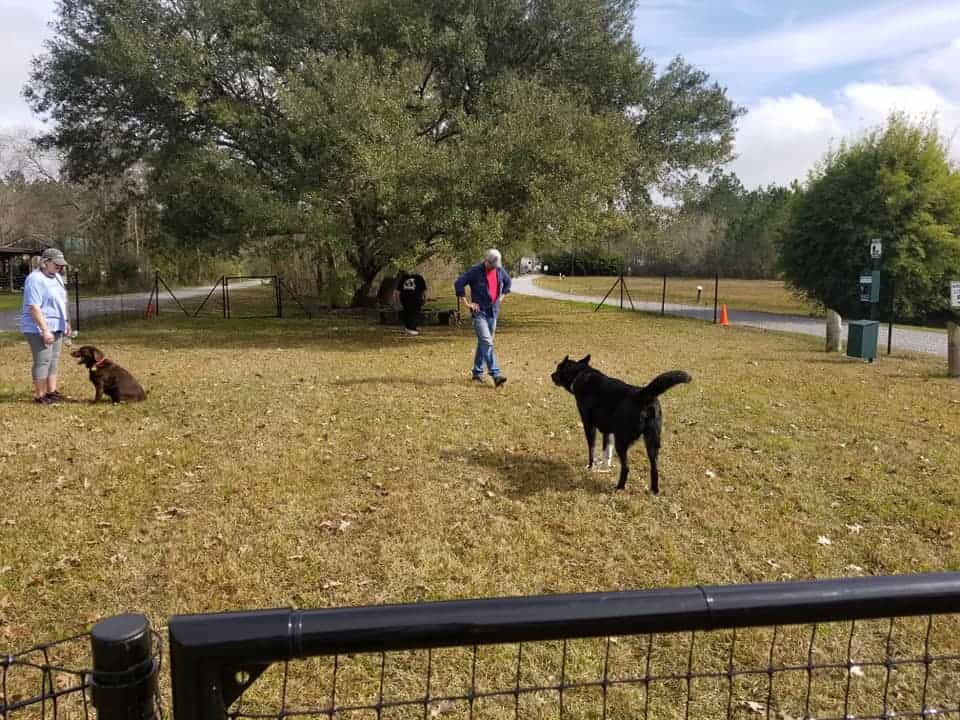 Dog Park
Our newly installed off leash pet park will keep all your furry friends happy. They can run off some energy while you relax under the large live oak tree or sit on the bench and catch some rays.